The Breakfast Club is one of the coolest café hangouts around London. I have been lucky enough to be asked to work with them on a few projects as a designer and illustrator.
Lightbox design 
I was asked to create a lightbox for the newest caffs opening in Oxford. Inspired by Ferris Bueller's Day Off I wanted to design a nostalgia-retro-clock-lightbox-centrepiece.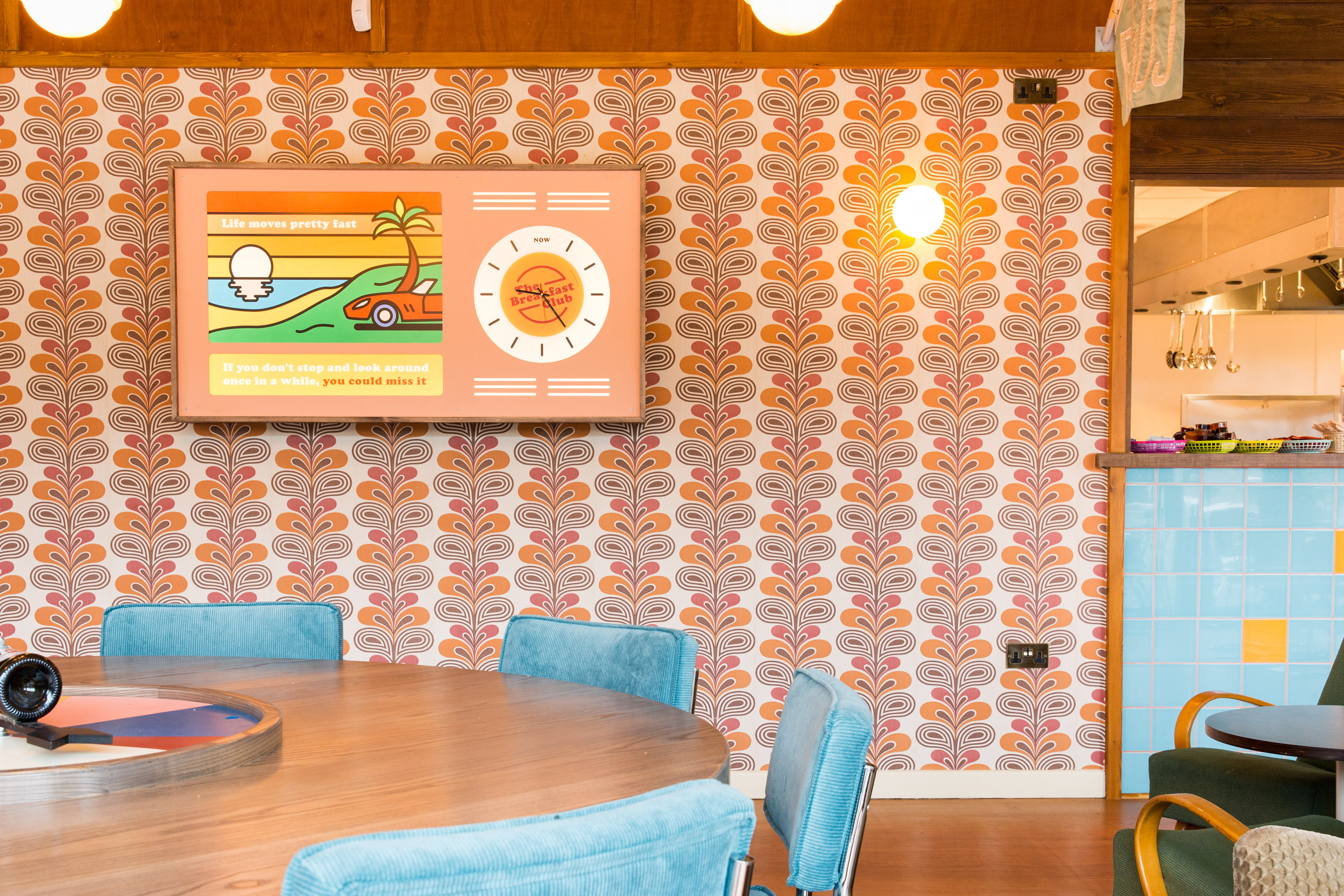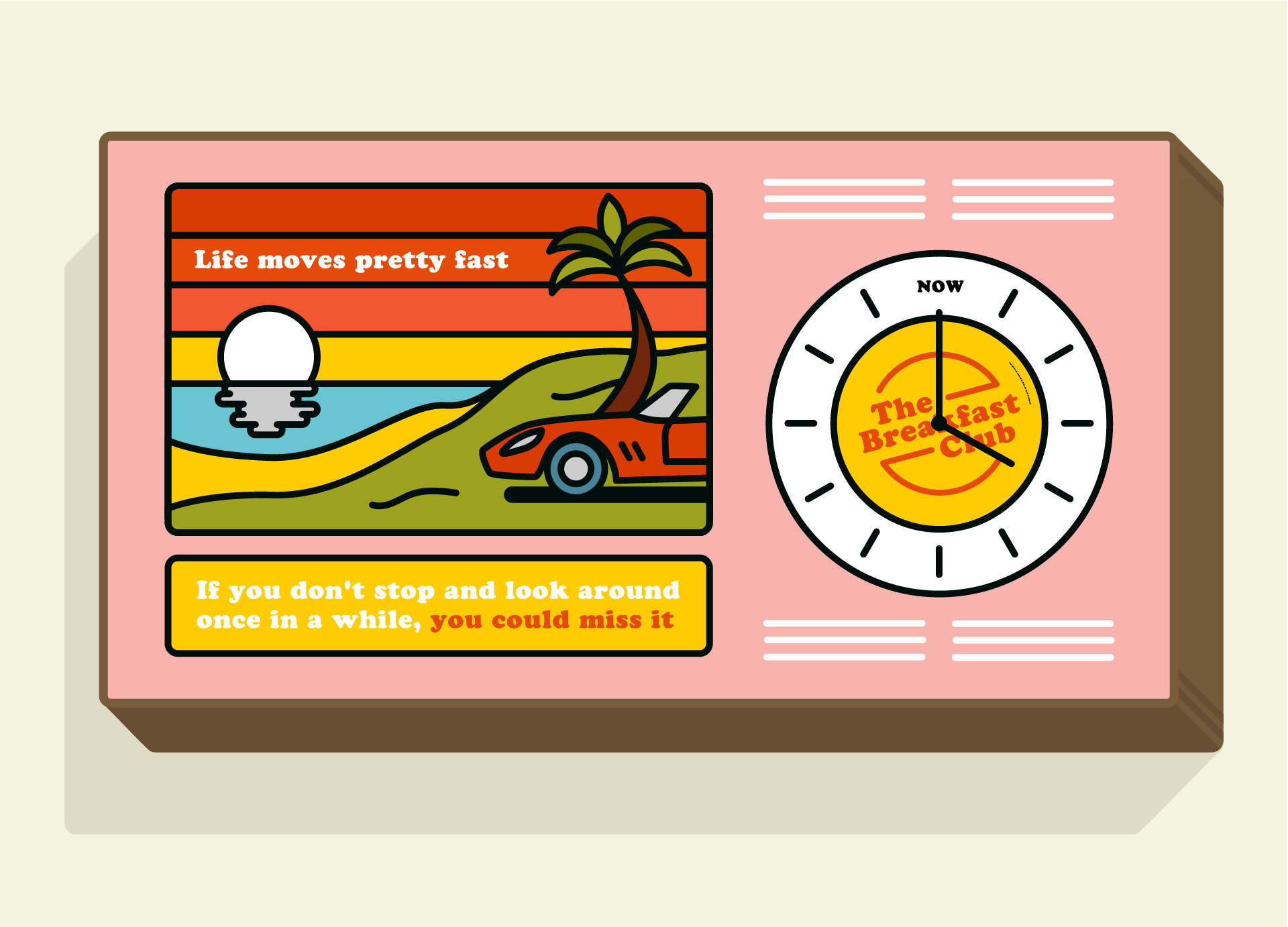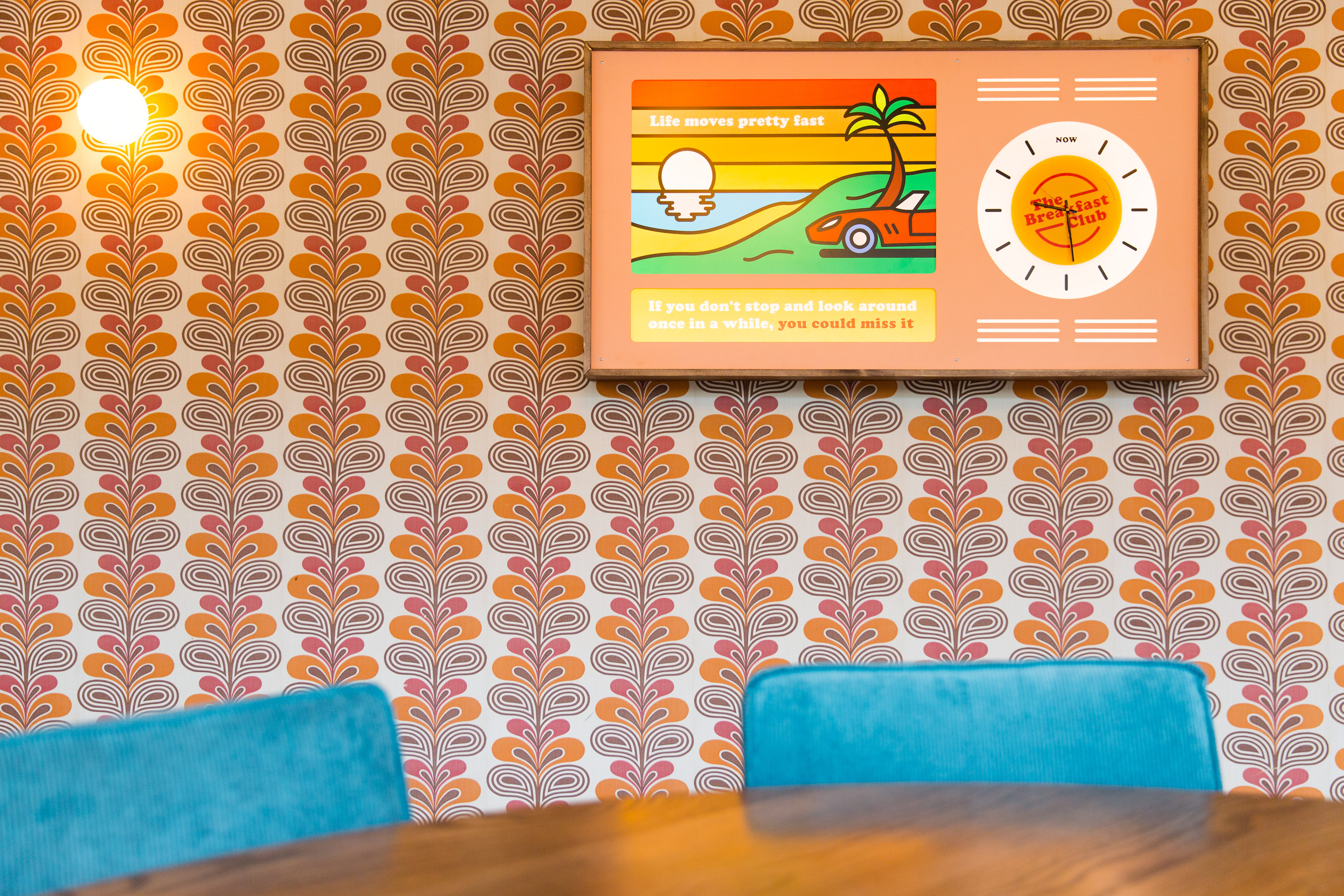 Aaron adding the finishing touches to the Lightbox before installation.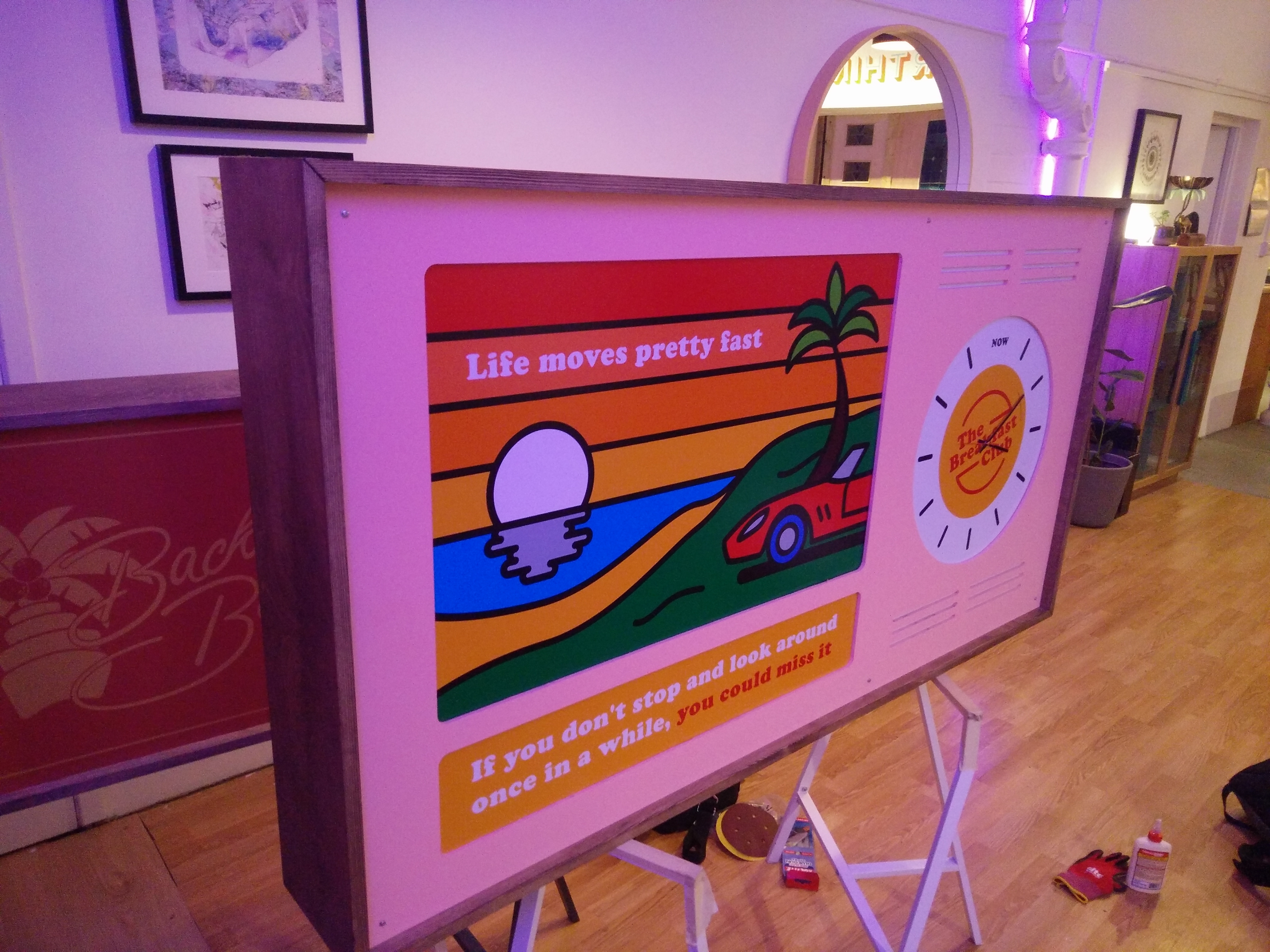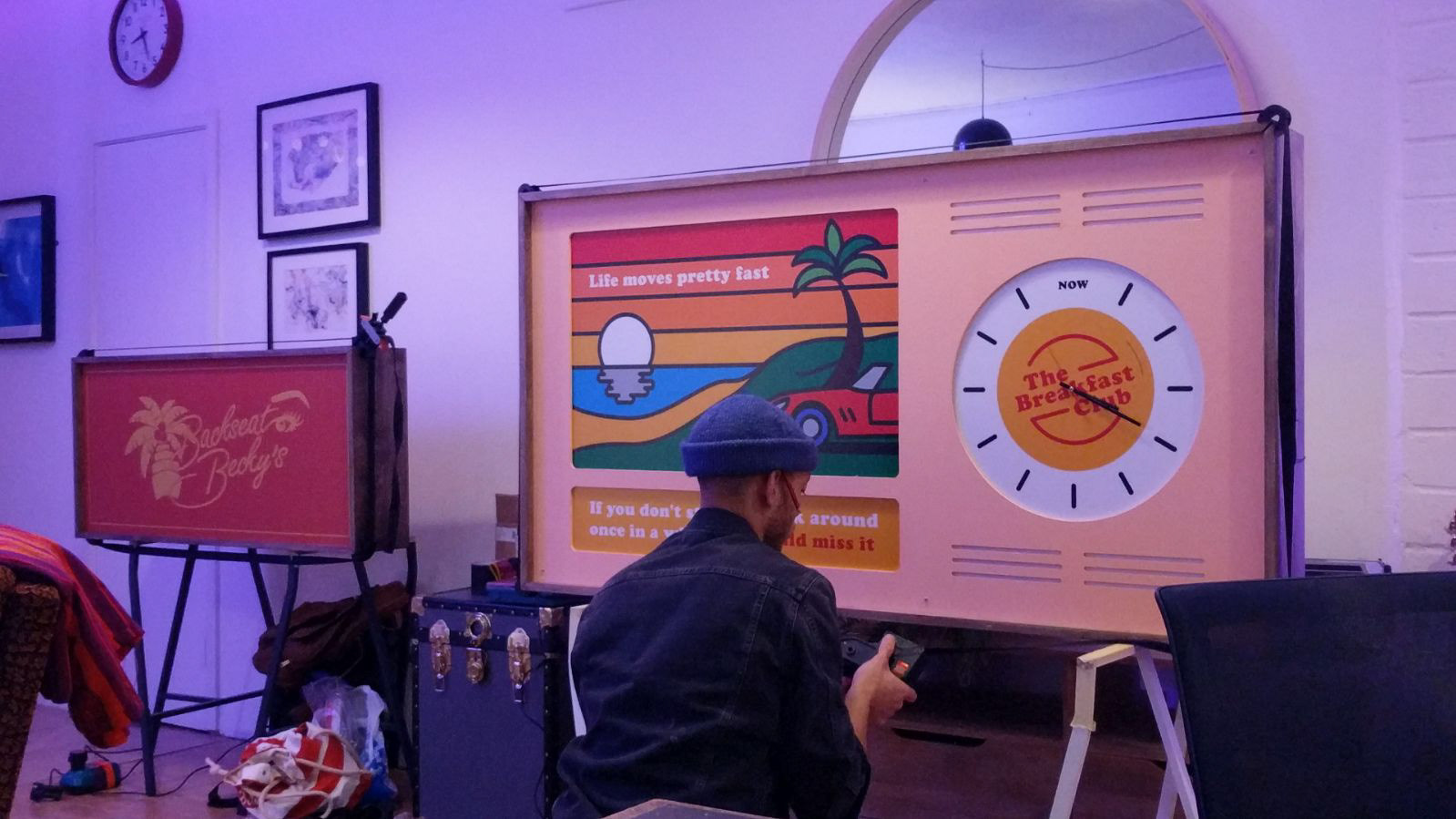 A pin badge version / with backing card.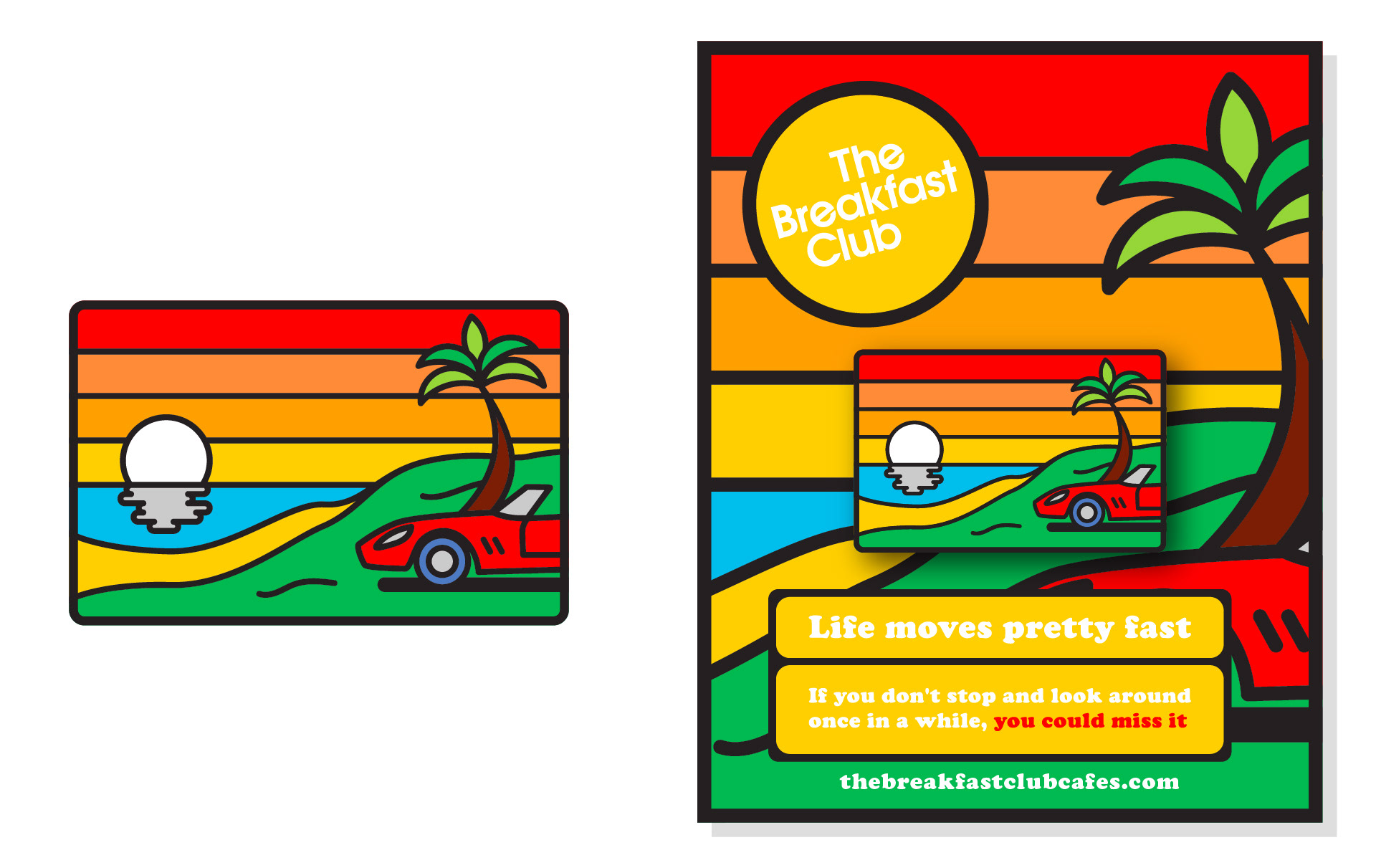 Design concepts for the entrance and side windows
The final design: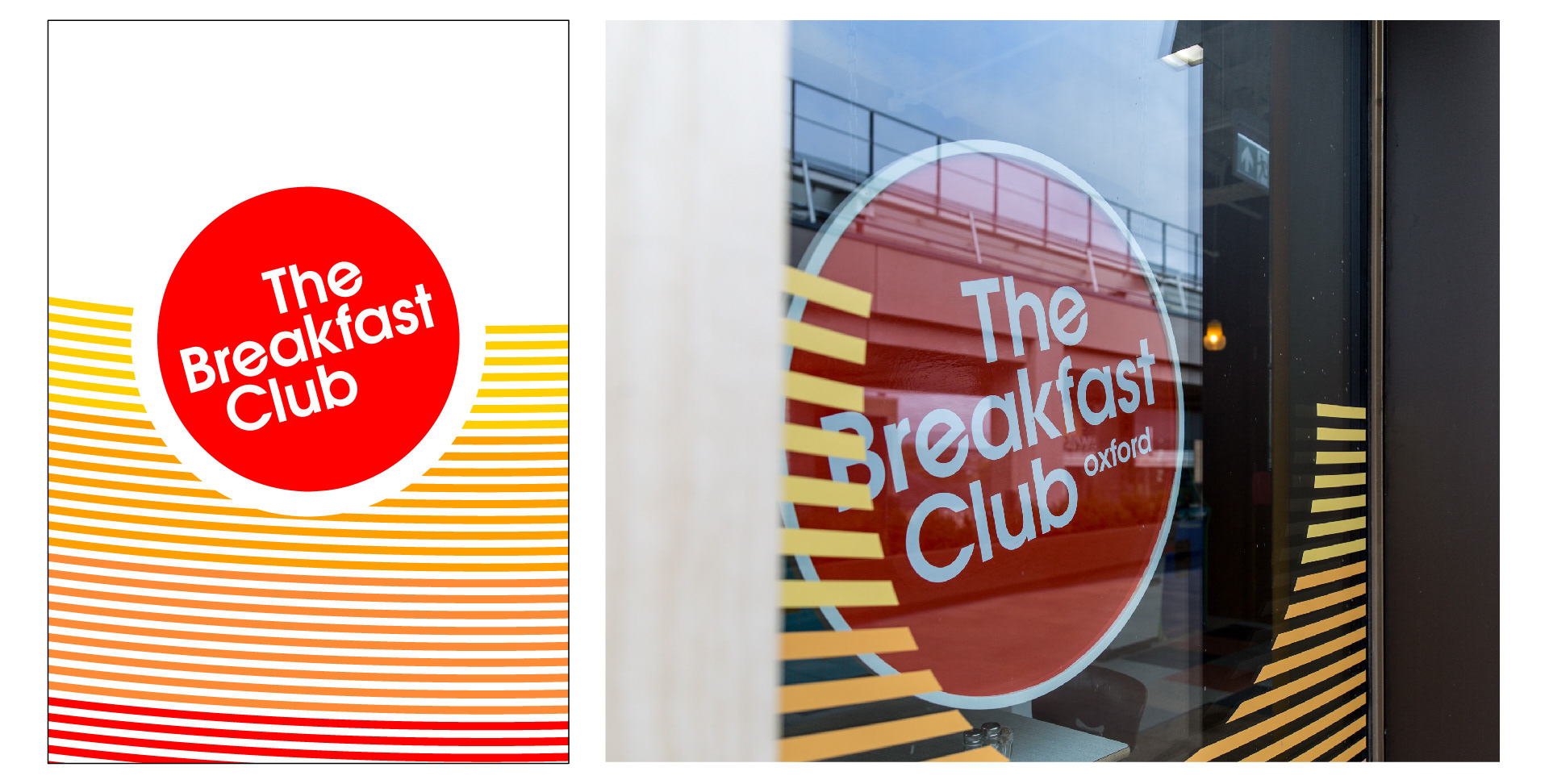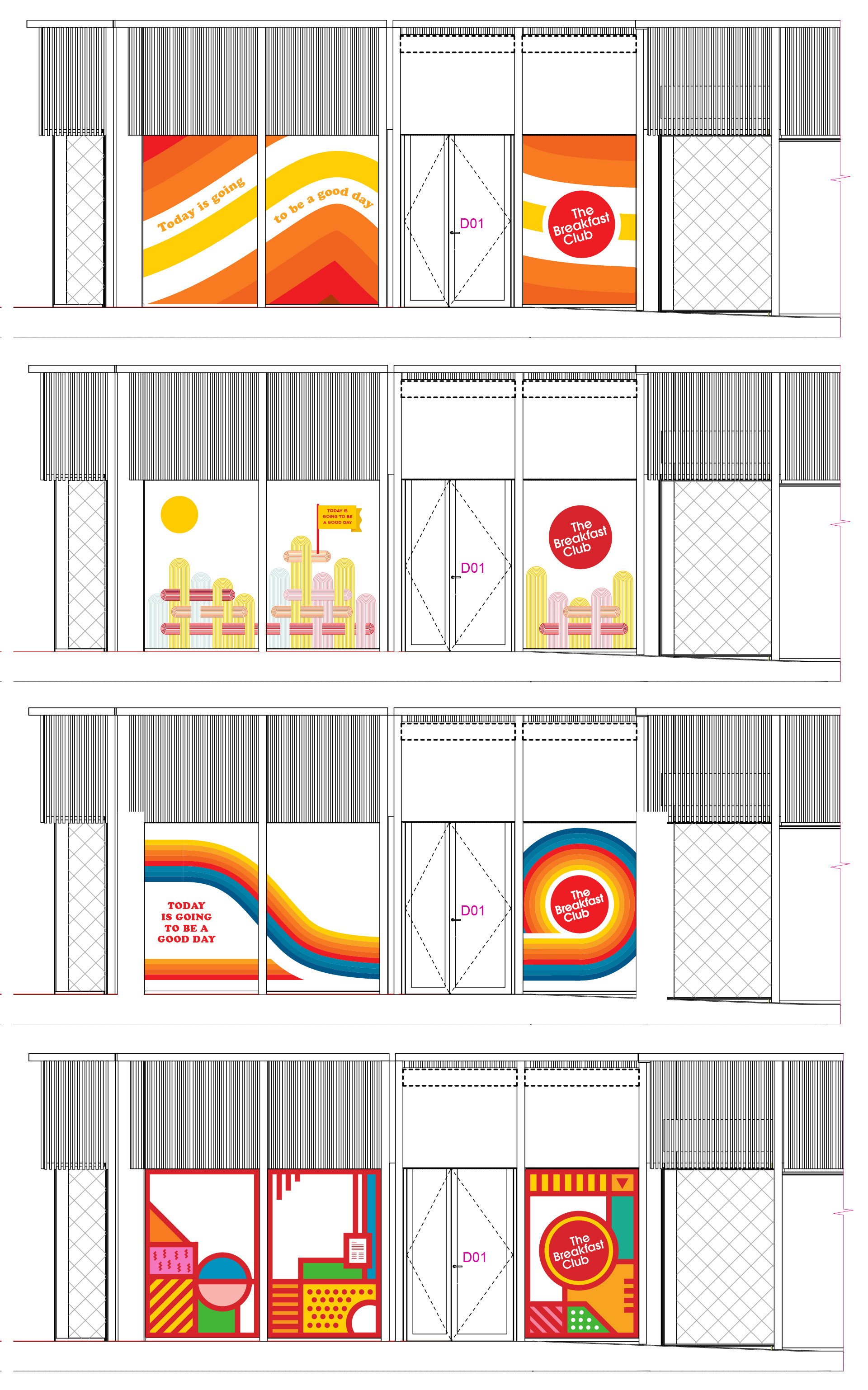 They said "we want a character"
And Eggwardo was born...